Congratulations to Zara Estelle, our 2023 Sparkly Devil Memorial Scholarship recipient! Zara was selected for their impact as a teacher, performer, and producer and for their commitment to creating a stronger, more diverse burlesque community.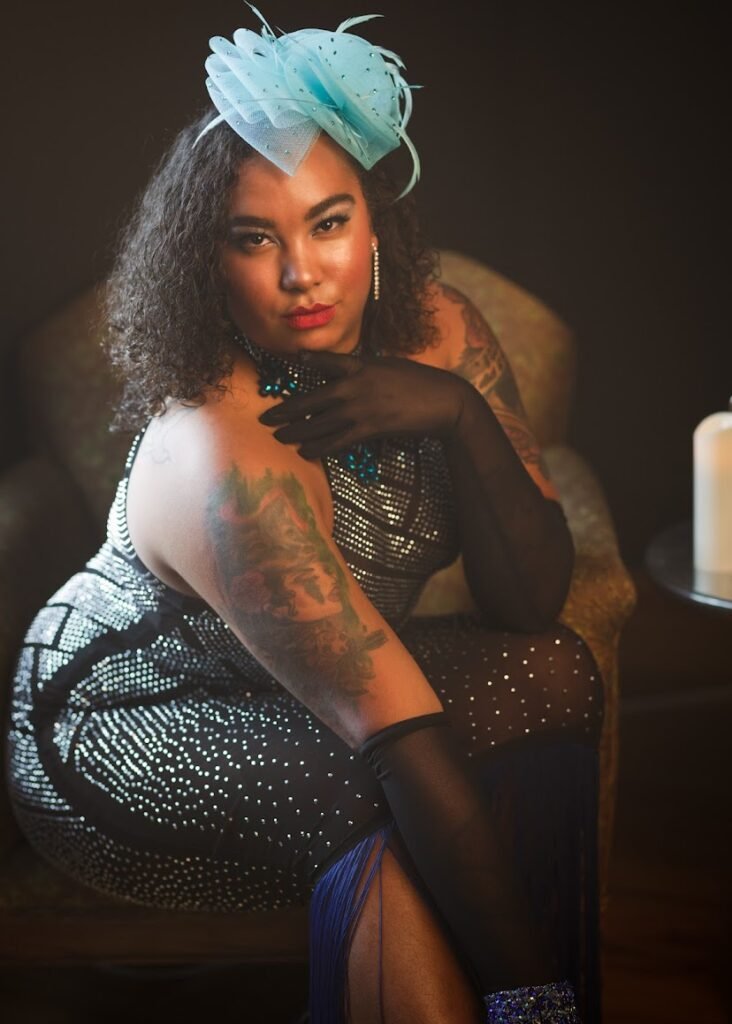 "I am honored to be chosen as the recipient of the 2023 Sparkly Devil Memorial Scholarship," says Zara. "I am beyond excited not only to be attending BHOF but to be escorting one of our amazing burlesque living Legends. I am looking forward to learning from them in classes but also from our conversations about their experiences in the industry. I am also ready to learn from the incredibly talented artists who grace the stage this year and am ready to be inspired. I will pass the knowledge I learn along to my students at the Atlanta School of Burlesque, my troupe mates The Candybox Revue, and the community in Atlanta. Thank you Burlesque Hall of Fame for giving me this incredible once in a lifetime opportunity."
Zara receives a full pass to the BHoF Weekender this year, admission to all Finishing School classes, and a hotel room for the event. They will also be paired with one of the attending Legends to act as their escort for the Weekender.
The Sparkly Devil Memorial Scholarship encourages a stronger relationship between the younger and older generations of burlesque performers and to instill a sense of service to the burlesque community. Recipients are chosen for their commitment to the burlesque community and for their ability and willingness to share their knowledge and experiences back to the burlesque community.
We are pleased to honor Zara Estelle with this award.