FOR IMMEDIATE RELEASE

CONTACT:
Dustin M. Wax
dustin@burlesquehall.com
(888) 661-6465
BURLESQUE HALL OF FAME OFFERS FREE ADMISSION FOR LOW-INCOME VISITORS
Museums for All program increases accessibility of museums, promotes life-long learning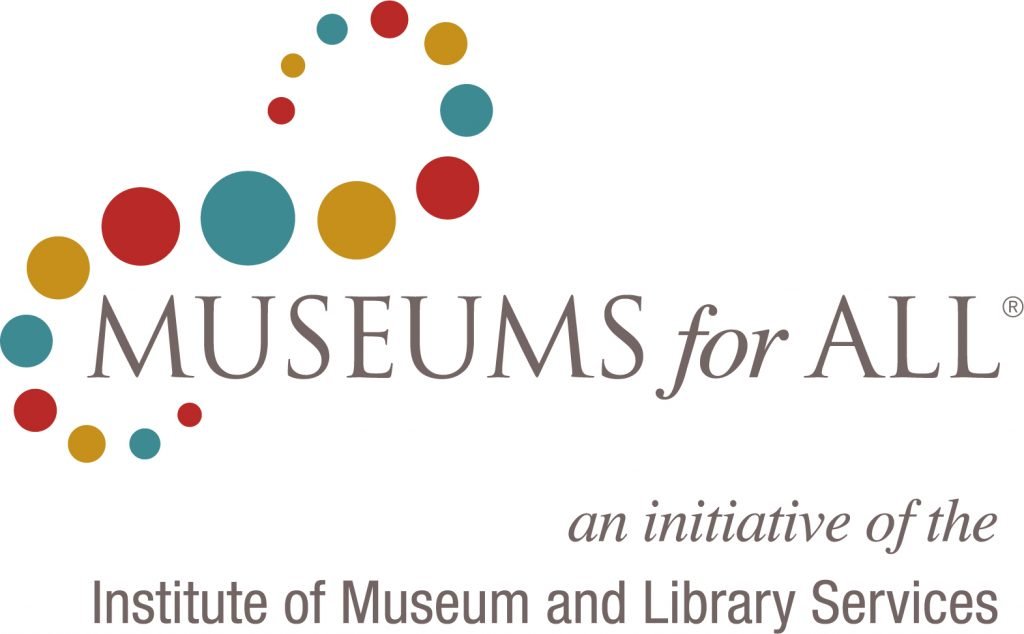 June 15, 2021 – LAS VEGAS – The Burlesque Hall of Fame announced today that it has joined Museums for All, a signature access program of the Institute of Museum and Library Services (IMLS), administered by the Association of Children's Museums (ACM), to encourage people of all backgrounds to visit museums regularly and build lifelong museum-going habits. The program allows free admission to the museum for a visitor and up to three family members on display of a valid SNAP, WIC, or Medicaid card.  
Participating in Museums for All is part of the Burlesque Hall of Fame's broad commitment to seek, include, and welcome all audiences. "The people whose stories we tell," says the museum's Executive Director, Dustin M. Wax, "were mostly working women who found on burlesque stages a career that offered the opportunity for financial independence and artistic self-expression. Their lives have meaning for everyone, and we want to make sure that the price of admission is not a barrier to people being able to learn about these impressive performers."
Museums for All helps expand access to museums and also raise public awareness about how museums in the U.S. are reaching their entire communities. The Burlesque Hall of Fame joins four other Las Vegas museums in the Museums for All program – the Neon Museum, the Atomic Testing Museum, and the DISCOVERY Children's Museum, and the Springs Preserve, along with nearby Boulder City/Hoover Dam Museum – making Las Vegas an important hub for the program. Similar free and reduced admission is available to eligible members of the public at more than 500 participating museums across the country.
About the Institute of Museum and Library Services (IMLS)
The Institute of Museum and Library Services is the primary source of federal support for the nation's 123,000 libraries and 35,000 museums. Our mission is to inspire libraries and museums to advance innovation, lifelong learning, and cultural and civic engagement. Our grant making, policy development, and research help libraries and museums deliver valuable services that make it possible for communities and individuals to thrive. To learn more, visit www.imls.gov and follow us on Facebook and Twitter.
About Association of Children's Museums (ACM)
The Association of Children's Museums (ACM) champions children's museums worldwide. With more than 400 members in 48 states and 20 countries, ACM leverages the collective knowledge of children's museums through convening, sharing, and dissemination. Learn more at www.childrensmuseums.org.
About the Burlesque Hall of Fame (BHoF)
The Burlesque Hall of Fame is the world's premiere museum dedicated to preserving, sharing, celebrating, and inspiring the art of burlesque. Founded in the 1960s by performer Jennie Lee, the museum became a crucial part of the burlesque revival in the 1990s. BHoF moved to Las Vegas in 2006 and opened in its current facility at 1027 S Main Street in 2018. The museum features exhibitions telling the story of burlesque from the 19th century to today, a collection of over 5000 pieces of burlesque memorabilia, and special events throughout the year including its annual 4-day BHoF Weekender held the first weekend of June. Visit www.burlesquehall.com or follow on Facebook (facebook.com/theburlesquehall) or Instagram (@burlesquehall) to learn more. (A high-res image of the museum can be found at https://burlesquehall.com/wp-content/uploads/2020/06/Burlesque-Hall-of-Fame-Facade.jpg)
###