This class will allow you to explore the sensual movements and gyrations of Jazz and Hip Hop as well as learn about the impact and influence of hip hop culture in the world of exotic dancing. Students will explore their own unique sensuality through movement, widening their scope of exotic dancing.
Instructor, Elyse Elaine, known as "The Marilyn With Melanin", started her burlesque career in the Bay Area in 2012 and now can be seen performing in Las Vegas. She has many titles under her belt including co-producer, choreographer, radio host and entertainer. She's been a featured entertainer and Emcee for the long running Supper Club and Hubba Hubba Revue in San Francisco. She's choreographed and taught for Bay Area Flash Mob, SideShowCrew, Iconic Dance Collective and Sugar Brown Dance Studios. She can also be heard on Hot 702.5FM in Las Vegas for Salacious Saturdaze.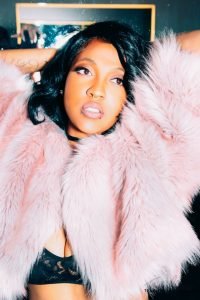 The Burlesque Hall of Fame's School of Striptease offers classes for the hobbyist, the novice, and established performers of all kinds. Learn about the art of the striptease from the industry's top performers of today and yesteryear!
Classes take place inside The Burlesque Hall of Fame's Bawdy Shop Studio every Wednesday from 6:30pm-7:30pm. Full class schedule available at bhof.link/schoolofstriptease
$40 per class
$30 for members
$35 pre-register online: BHOF.link/schoolofstriptease